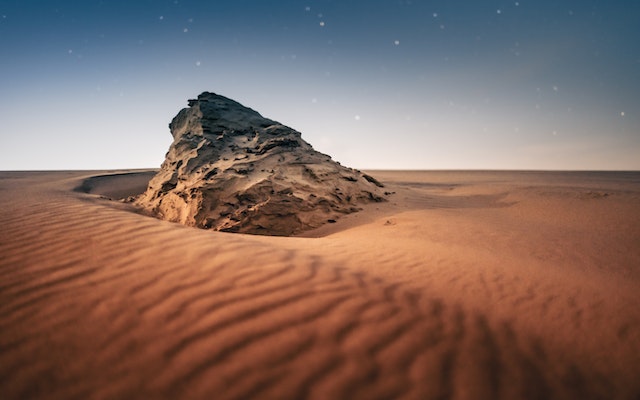 Credits:
---
One star peeped out in the darkening sky. A wispy cloud shrouded the crescent moon. Wind meandered over the ground, interrupted here and there by the jut of a line or the tower of a boulder.
Life had crawled here, once. Broken out of the top bit of crust and tried to shape the exterior to its whims. For the briefest of time, that life had even seemed in control.
Now, nothing looked out from crevices. Heat came and dispersed. Water cycled. The planet orbited. It didn't care.