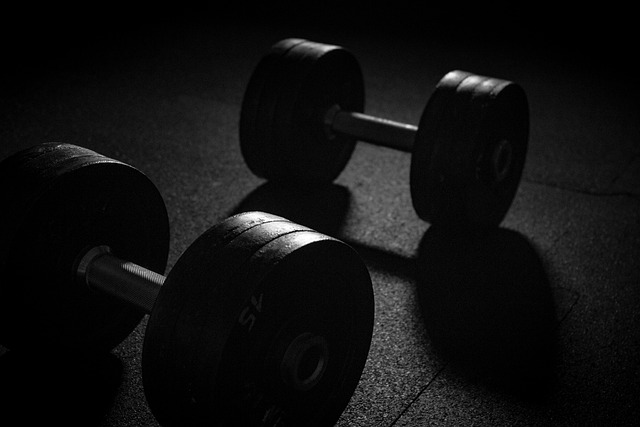 Credits:
---
As a guy in my mid-40s, my health is something that has become increasingly "in my face".
I've never been someone who worked out. After developing Crohn's disease in 2016, I did an elimination diet and lost 50 pounds. That led me to my lowest adult weight of 165lbs.
But in the years since, I've settled into a desk job as a technical writer and did nothing to maintain anything active. And my diet returned to something that approximated a standard American diet, though with some adjustments for allergies and other problematic foods.
By March of this year, I had surpassed my high weight in 2016 before Crohn's enforced changes, coming in at 225lbs. And I looked it.
My clothes weren't fitting well. I had bought several new wardrobes to accommodate my waistline going from 32" back to 38" and my shirts going from Mediums to X-large (and XX-Large in come cases). And I just wasn't feeling great. By BMI, I'm in the obese category at >30.
So, I decided it was time to make some changes.
Programs
I found a couple of programs online that focus on the health of men in their 40s or over, and I joined them. Nine weeks ago, I started using Man Flow Yoga. I had done some yoga routines I'd found online before that, but found they jumped too quickly from "easy mode" to "you've been doing yoga forever mode" with not much of a ramp for in between.
May Flow Yoga (MFY) has been different. There's a whole year-plus-long series of programs that progress us guys new to yoga from newbies to, well, not newbies. I'm only in the second beginner friendly course, but I have enjoyed it all and found them very accessible to my life, strength level, and flexibility.
One of the things Dean Pohlman (the yoga instructor behind MFY) often mentions is that yoga is not a complete health routine. Yoga focuses on pushing, so you need something to balance out the pulling that we also do. Also, MFY does not do anything on a nutrition front, and nutrition is 90% of weight issues. After all, you cannot out-exercise a bad diet.
So at Dean's recommendation, and after listening to a podcast where the two discussed their health philosophies, I joined up with the Fit Father Project (FFP). FFP is designed and helmed by Dr. Anthony Balduzzi specifically for guys 40+. It is a strength workout program combined with a low-calorie, high-protein nutrition program.
I just finished my first week of nutrition and workout changes, and it's been really amazing. The first four weeks can be done at home with only a set of dumbbells, which is exactly what I've done. The first week, I've done the same workout three times, using ten pound dumbbells, and I saw my time improve from 1:04:24 to 48:21, which I just find a stunning improvement.
Results
With the nutrition changes, I'm down to 216.7 pounds this morning from the 220.5 I was when I started the FFP. And that's just one week in.
I'm keeping up the MFY routines at night, too, and walking 2-6 miles several times a week. I'm hopeful that I can make these changes lifestyle permanent and not fly-by-night quickstarts.
Both MFY and FFP have online communities on Facebook that have also been really helpful and supportive in getting started and staying accountable to each other. Those connections, new as they are, have been huge in keeping me motivated to staying the course.
Goals
It's soon. I've just started this. But I hope, with long term consistency, that I produce a better, healthier body than I ever dreamed possible.